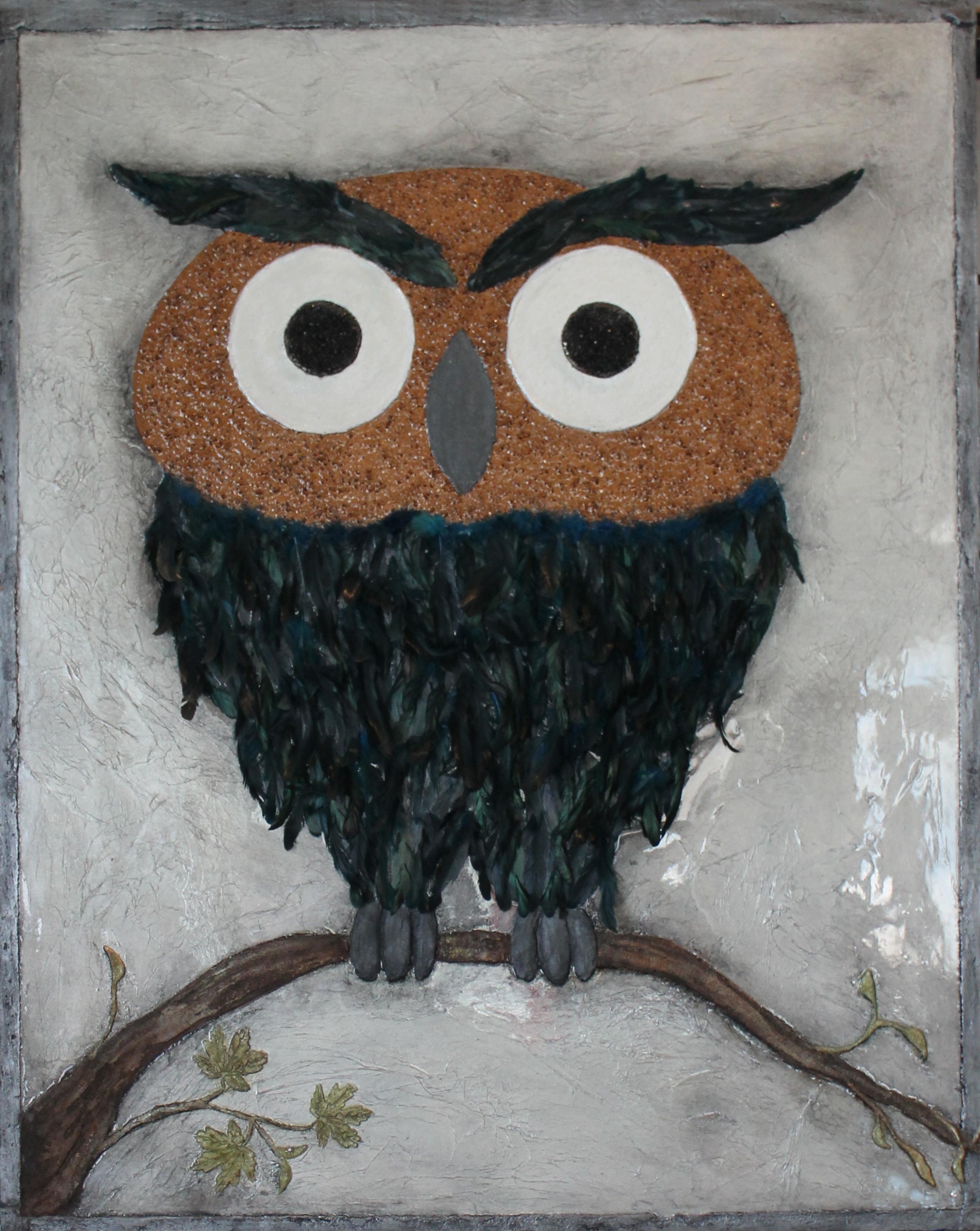 Mr. McQuie
60"x48"x3"
Requires special shipping, please call gallery for shipping cost.
La Fille Gallery offers "white glove" delivery and installation (within reasonable distance) contact gallery for pricing and details.
Gallery #: 517-367-7838
Scroll down for art details and video!
The wise old owl is La Fille Gallery's mascot. When Tiffany first purchased her four-story gallery naturally, there were second thoughts. One evening, while asking for a sign to confirm she was doing the right thing she uncovered a wise old owl etched into a block of wood; this was the encouragement she needed to keep going.
Mixed medium on canvas